We work with agendas that might include social media actions, relations with streaming platforms, digital media campaigns, press office and radio and tv promotions.
We also provide customized services such as song synchronization on soup operas, series and TV shows; activities with DJs and nightclubs; partnership with companies specialized in branded playlists. Everything in common with costumer needs.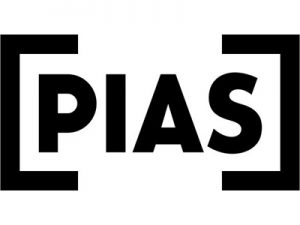 ForMusic is the current representative from [PIAS] Recordings in Brazil. The traditional independent European label – founded in 1983 – works with names like Alt-J, Anna of the North, Jonathan Wilson, Lee Ranaldo, Rina Sawayama e Mercury Rev. Formusic is the responsible for all the digital strategy and offline campaign of the artists. It includes singles schedule on playlists and the organization of press agendas, bookings and showcases during the stay in Brazil.
We worked on the band's press agenda before and during their time in Brazil for Rock in Rio 2019 and the concert in São Paulo at Itaipava de Som a Sol. It was Nickelback's second time in Brazil, this time in support of their 2017 album Feed the Machine. The band conducted interviews with important vehicles such as Estadão, G1, Destak, TMDQA, Rolling Stone, among others. Arriving in Brazil, they had a hectic schedule, with highlights being live on 89 FM, Kiss FM, Transamerica FM and Mix FM; and on TV, participating in The Noite and interviews with Multishow and GloboNews before the Rock in Rio concert.
To promote Car Seat Headrest's latest studio album, Making a Door Less Open, ForMusic prepared a press agenda for Will Toledo's band, which conducted interviews to some of the country's main outlets, such as Folha de São Paulo and Estadão. The single "Martin" premiered on 89 FM, Brazil's # 1 rock radio.
We worked on the promotion of the latest Nada Surf album, Never Not Together. The band conducted interviews with important specialized outlets such as Tenho Mais Discos Que Amigos, Terra and Scream & Yell. The single "So Much Love" was included on radio 89 FM and Difusora FM's playlists, being played more than 70 times.
As the current representative of [PIAS] Recordings in Brazil, ForMusic designed the launch strategy for Bebel Gilberto's next album, an iconic Bossa Nova act from Brazil. With the project still in progress, press schedules have already been made, pitching of singles that were included in official playlists for some of the main streaming platforms, songs premieres in radio shows and interviews with Bebel for TV shows such as Encontro com Fátima Bernardes and Programa do Porchat.
We worked on promoting Nick Cave & the Bad Seeds' latest album, Ghosteen. We spread at several key points in Sao Paulo a series of posters that displayed the album's idyllic cover. The cover is a slightly altered version of the Breath of Life canvas, painted by contemporary artist Tom duBois, which depicts the Garden of Eden. Ghosteen followed up on the highly acclaimed 2016 Skeleton Tree, which led to a unique performance in São Paulo two years later.
A few days after the release of A Pill For Loneliness, São Paulo dawned surrounded by posters publicizing the work of Dallas Green. The city is the second in the world that listens most to City and Colour on Spotify and is set to a performance by the artist at Lollapalooza 2020, and the street poster campaign has served to further propel this success.
British rockers from Circa Waves relied on ForMusic to promote their latest album Sad Happy in Brazil. The band conducted interviews to major media such as Estadão and AT
Digital, in addition to stamping the stories of the main music influencers in the country, who received special t-shirts from the launch. The album's singles premiered on 89 FM, the # 1 rock radio in Brazil.